Latest Reports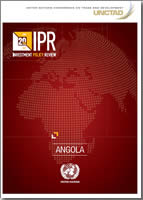 Explore
Angola
Investment Policy Review of Angola
FDI in Angola has been highly volatile and concentrated in the extractive sector. Initiatives to improve investment attractiveness are hampered by various challenges affecting the policy environment. The IPR will provide action-oriented recommendations to create an environment conducive to investment and leverage the FDI potential to progress towards sustainable development.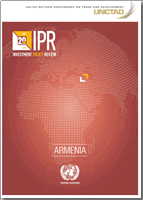 Explore
Armenia
Investment Policy Review of Armenia
Armenia will need to increase the levels of foreign and domestic investment to achieve the Government's vision of fighting poverty and unemployment through a structural transformation of the economy. Potential exists to expand several industries, but investment policy reforms and a more significant investment promotion effort are required.