2017 edition of UNCTAD's High-level Annual IIA Conference: Phase 2 of IIA Reform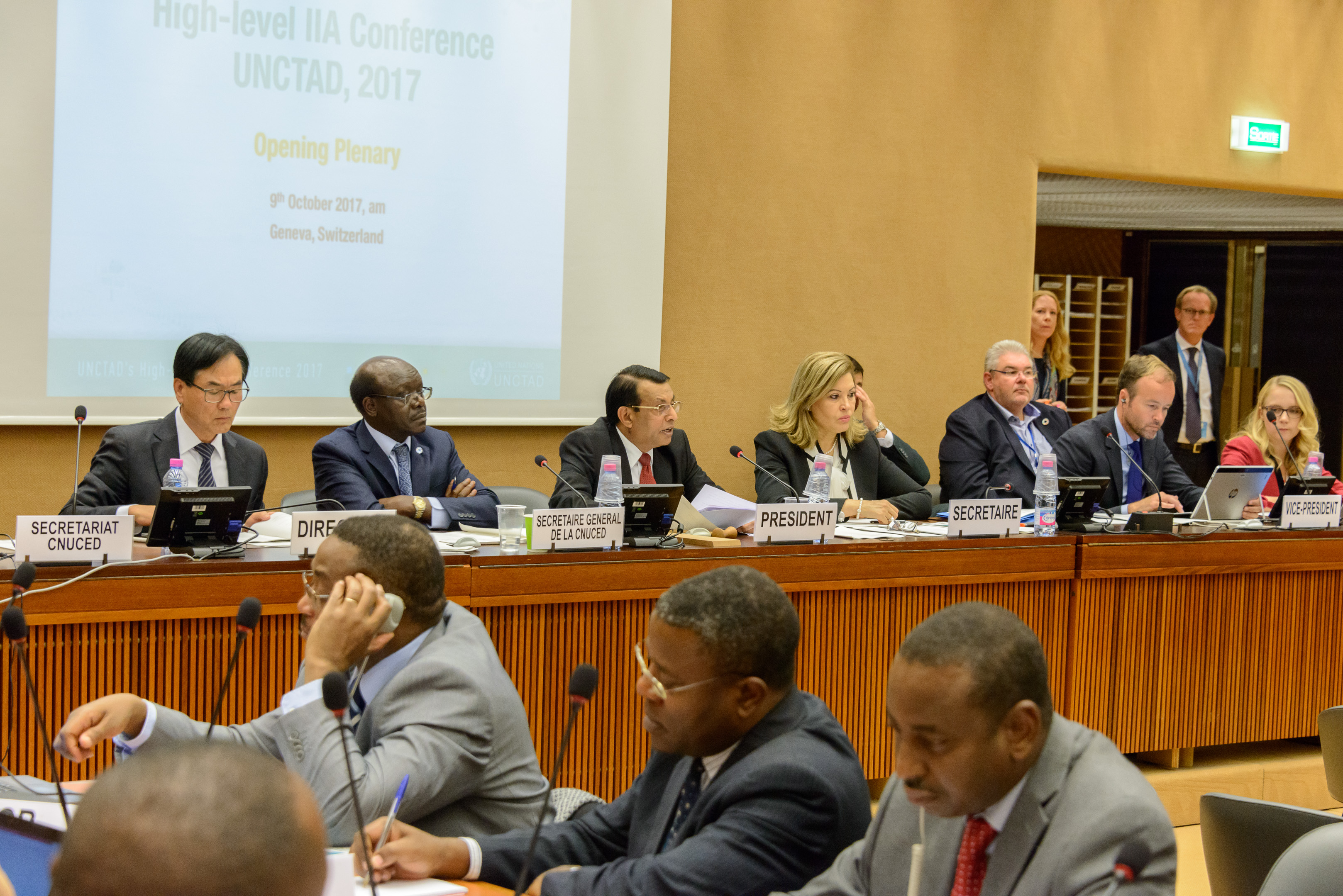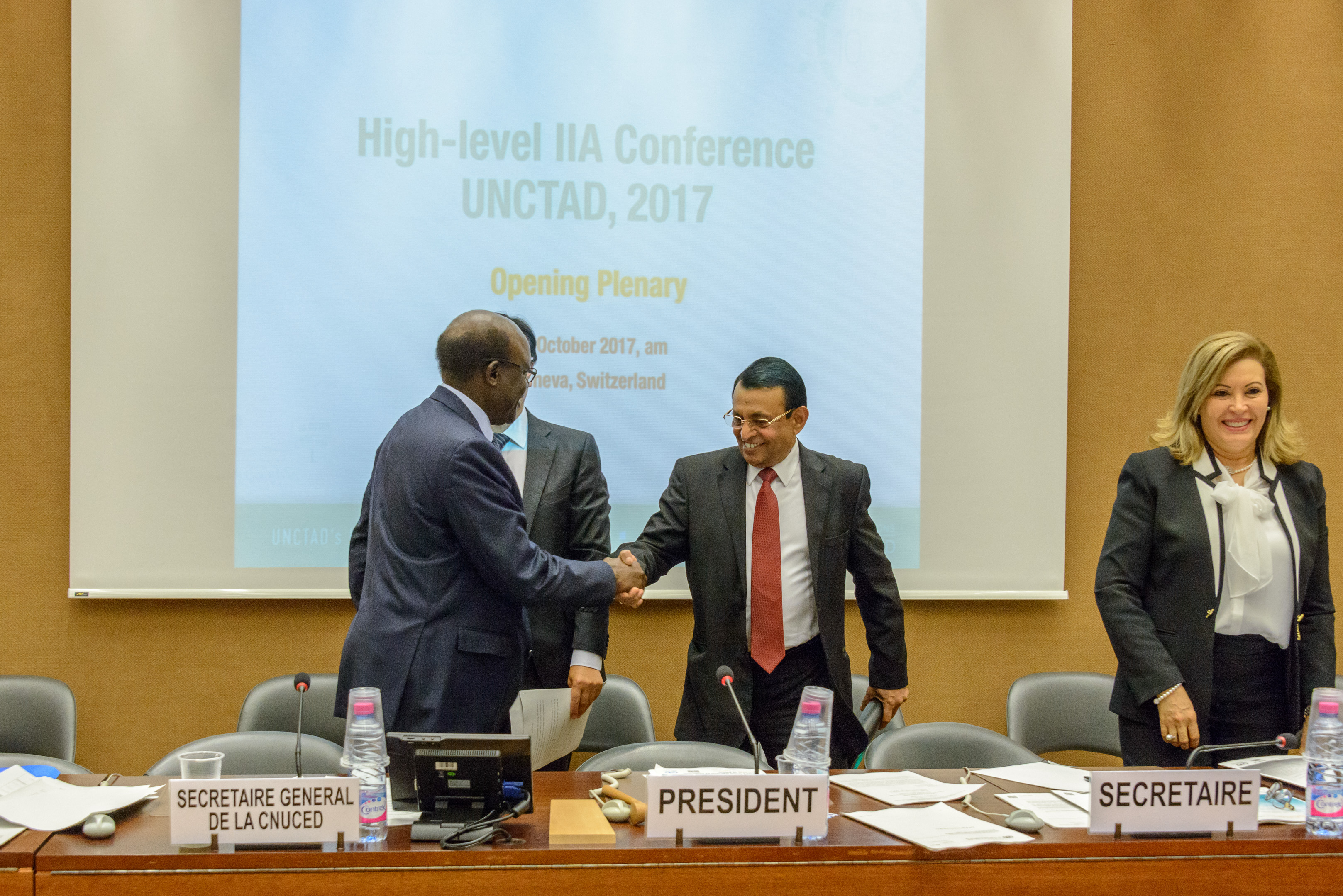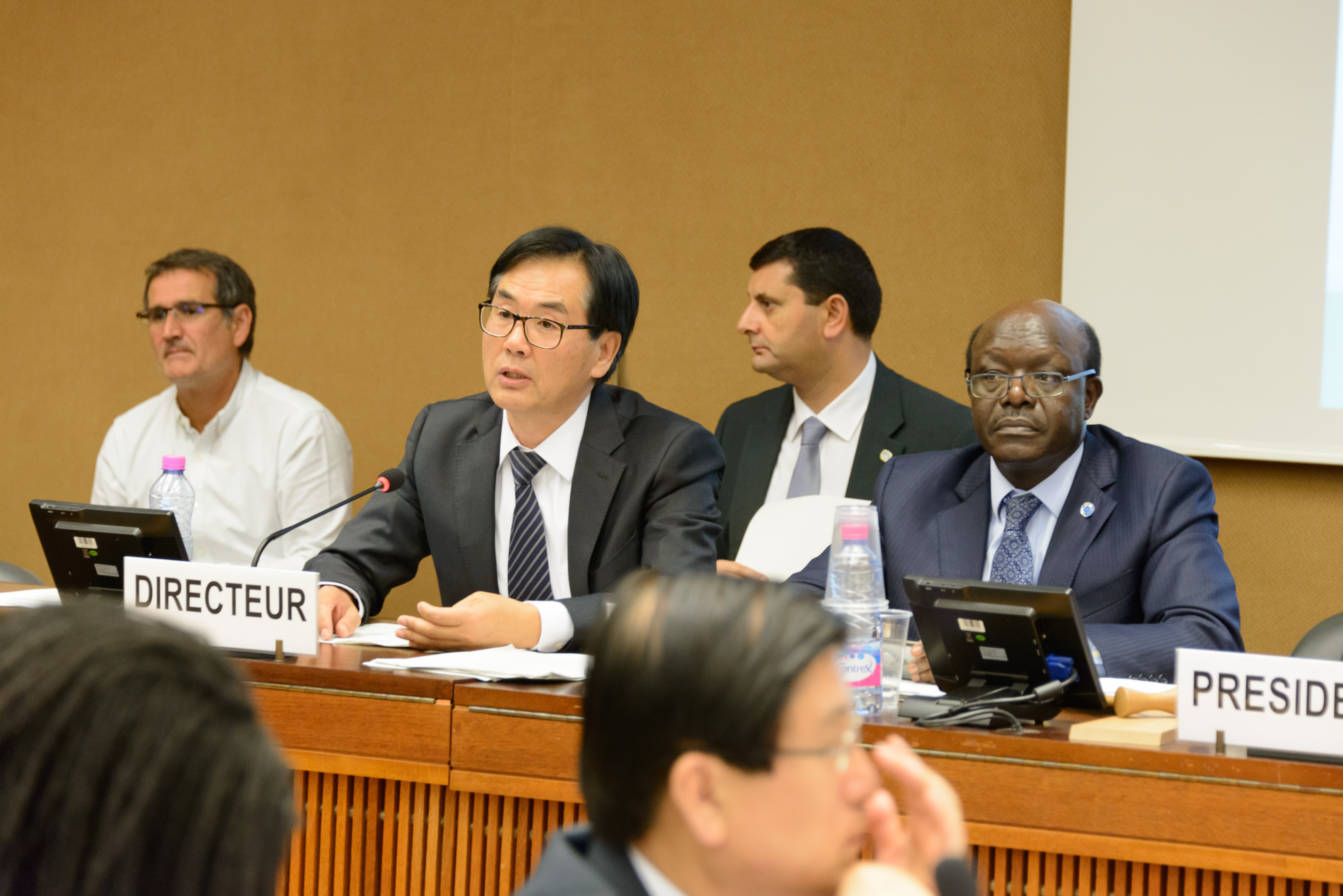 More than 300 experts, including high-level IIA negotiators, representatives from intergovernmental organizations, civil society, academia and the private sector convened in Geneva, Palais des Nations from 9-11 October 2017 for UNCTAD's High-level Annual IIA Conference.
Format
The conference comprised a combination o f high-level plenary sessions and break-out working sessions, coupled with lunch time-events . The plenary sessions were also webcast.
Plenary sessions & side events
Break-out sessions: rapporteurs' report back
Outcome
By using UNCTAD's Roadmap for IIA Reform as a basis, and UNCTAD's 10 Options for Phase 2 as instruments, experts took stock of reform areas and available policy options. The meeting charted the way forward for the next phase of IIA reform by sharing experiences, analyzing pros and cons of the 10 options and identifying best practices.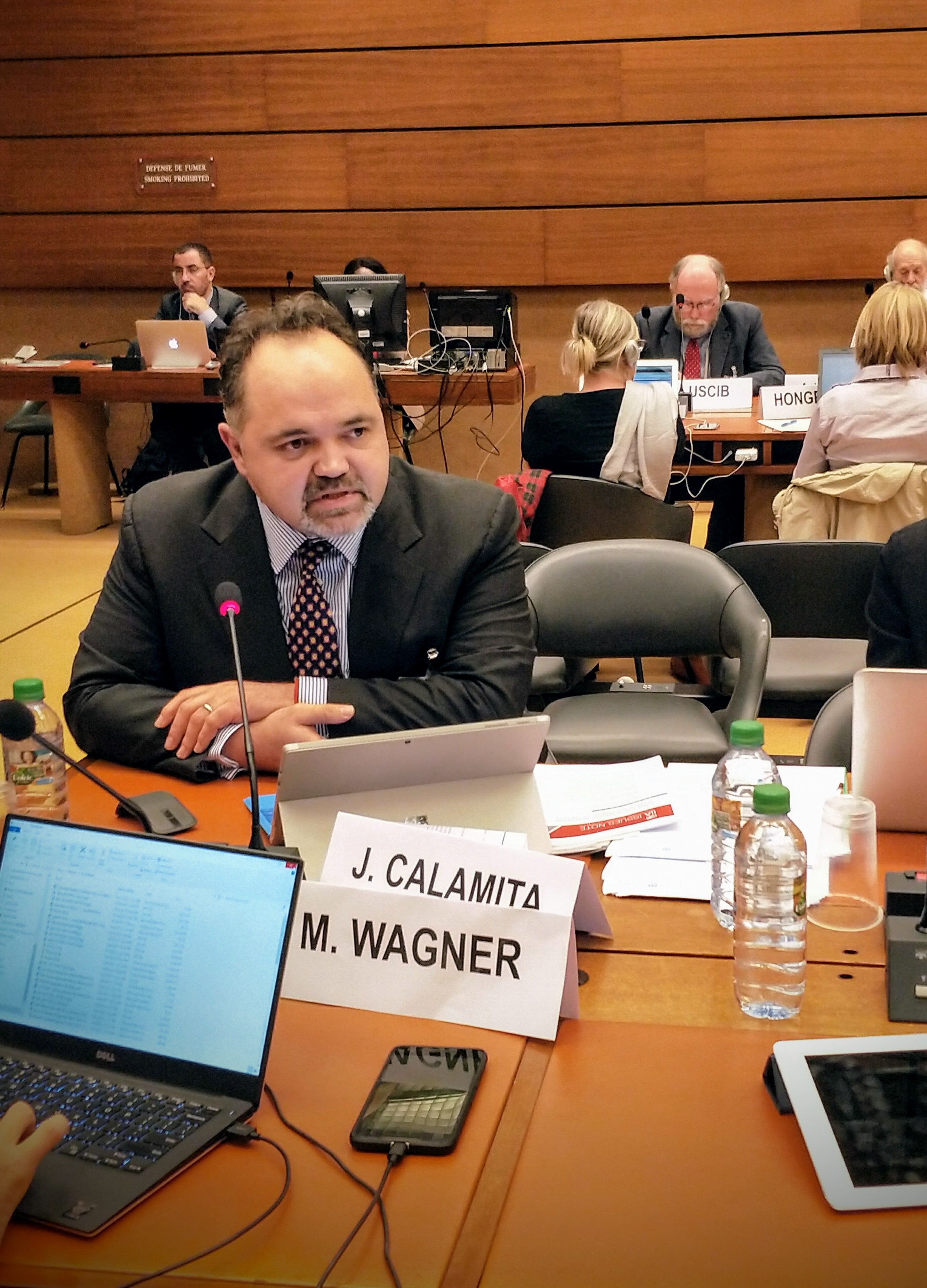 More specifically, the 2017 edition of UNCTAD's High-level IIA Conference:
Recognized that the IIA regime was too big to be fixed by a single group of countries or a single institution. Multilateral collaboration would be key given the need for a collective endeavour.

Noted the importance of addressing the interaction and coherence between the national and international dimensions of investment policy making. This issue will be tackled in phase 3 of IIA reform.

Reaffirmed UNCTAD's role in providing the platform where experts on international investment policymaking convene. The meeting showcased UNCTAD's ability to provide an inclusive setting for the wide range of investment and development stakeholders.

Appreciated UNCTAD's triple role as analytical resources provider, international platform provider and technical assistance provider.

Called upon UNCTAD to further its work on sustainable development oriented international investment policymaking, in pursuit of the governments' mandate provided in UNCTAD 14, the Addis Ababa Action Agenda and GA Resolution A/RES/71/215
Way forward
In the pursuit of sustainable investment, UNCTAD's Division on Investment and Enterprise remains committed to provide the necessary backstopping to ensure that the international investment regime works for sustainable development.
We look forward to jointly continuing this endeavor at the 2018 World Investment Forum, scheduled for 22-26 October 2018 in Geneva, Switzerland.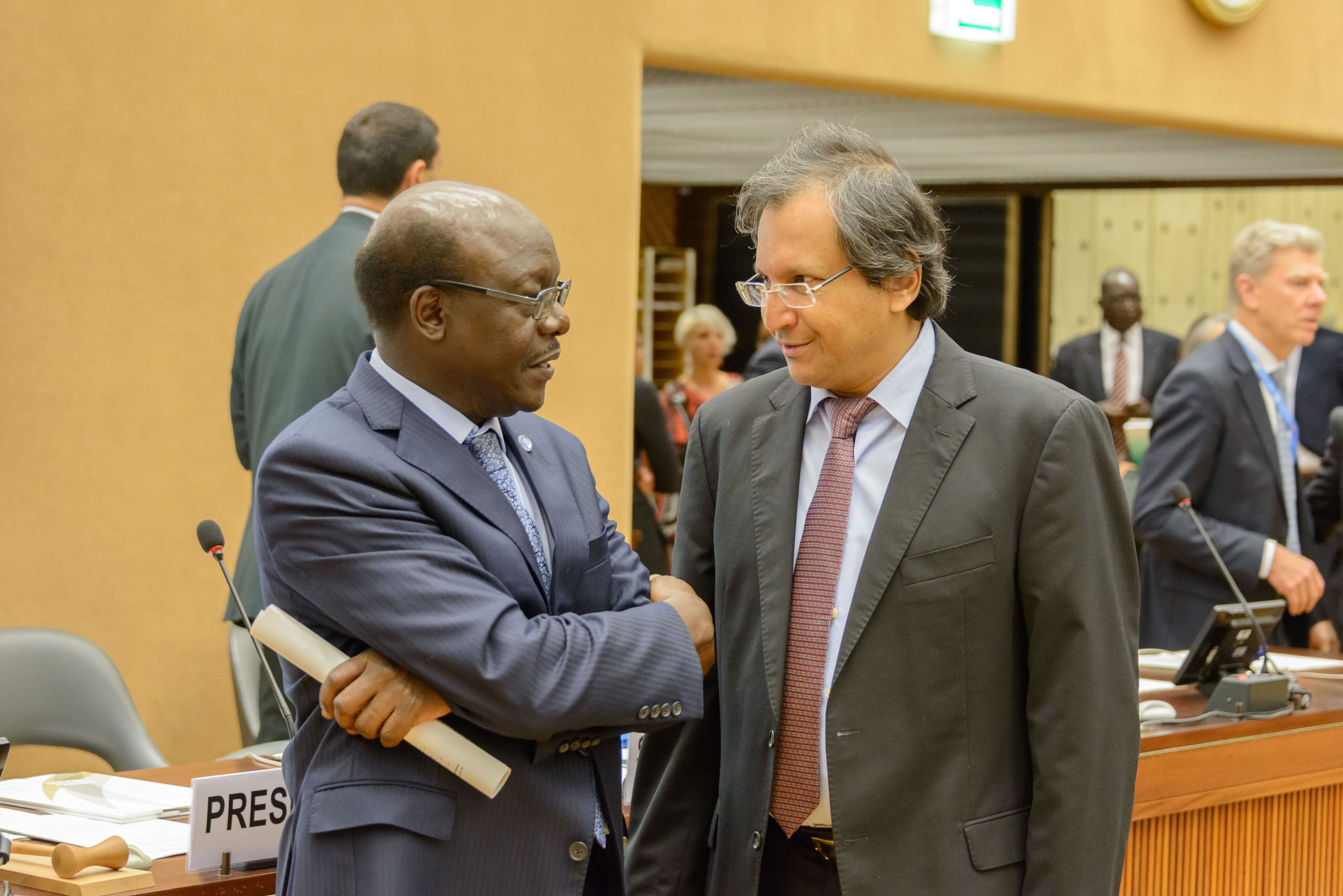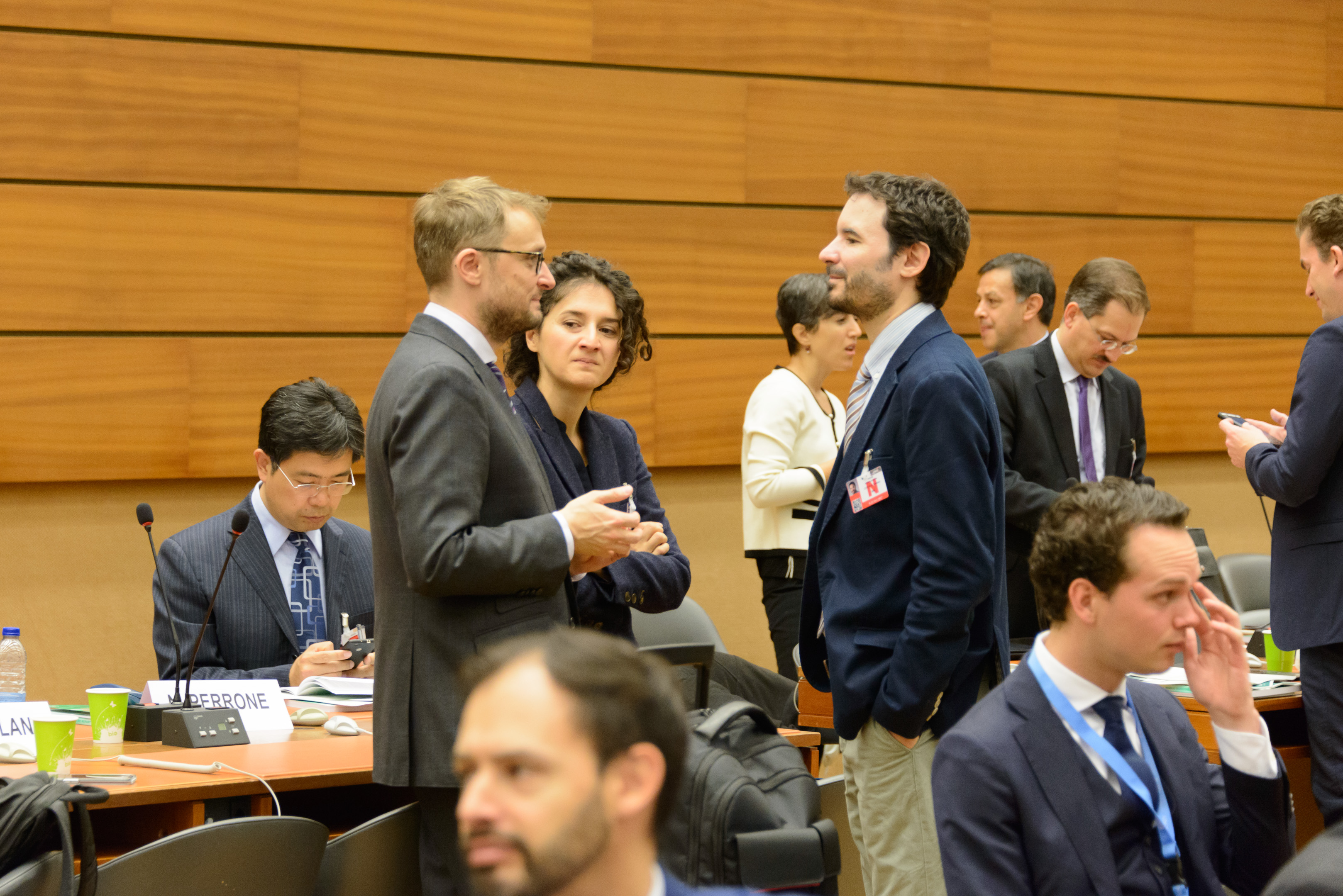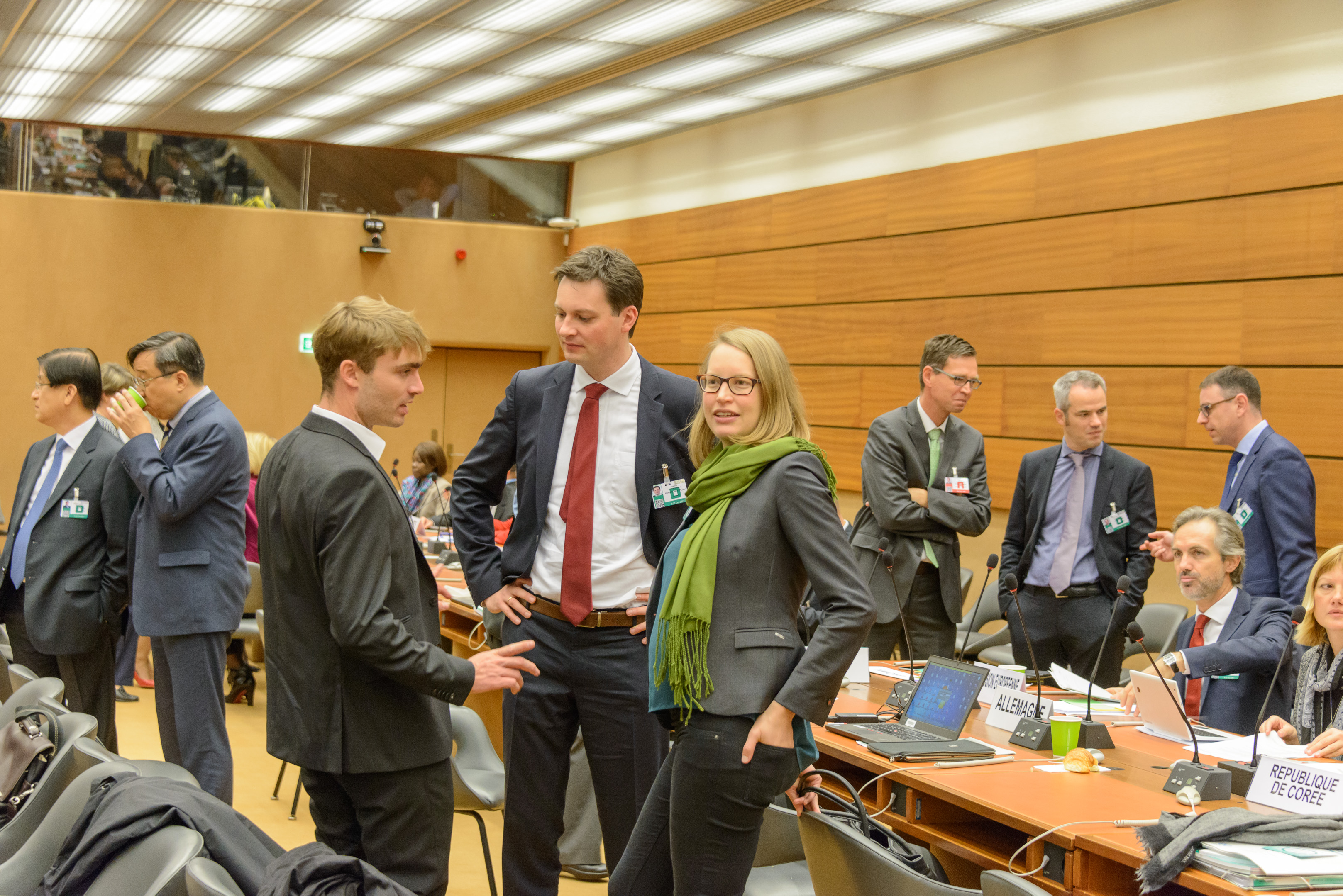 ---
Files and Documents
Photos
Presentation by the Director
High-level keynote speakers
Statements from plenary*
Statements from break-out sessions
Videos
Presentations
*The statements are available in the form and language in which they were received.